Maybe four years of contributing to the massive onslaught of year-end 'best albums' lists has made us a little jaded, but we almost didn't compile a list at all this year. Who cares really what albums we thought were best this year? Probably just us. And doesn't it come off just a tad pretentious to think that just because we have a regular outlet to share our music-related opinions that it makes us somehow more knowledgeable in the area or make our voices any more credible?

But sites do need content and, admittedly, this time of year it does get a bit challenging to fill the gap with bands tapering off their touring and release schedules.

And who doesn't love link-bait?

With these things in mind we opted to simply list our favorite albums of 2011 without making any claims about them being "the best" ones or "the top" ones or anything like that, as well as knowing full well a lot of people will think they just plain suck. Oh well, we like what we like and we've never apologized for that, nor will we. So here they are, the albums we personally enjoyed most in 2011.

Smith Westerns - Dye It Blonde
MP3:
All Die Young
(
via
)
Fergus and Geronimo - Unlearn
MP3:
Powerful Lovin'
Mine Spiders - s/t
MP3:
No Romance
Shilpa Ray and Her Happy Hookers - Teenage and Torture
MP3:
Venus Shaver
Foo Fighters - Wasting Light
MP3:
White Limo
(
via
)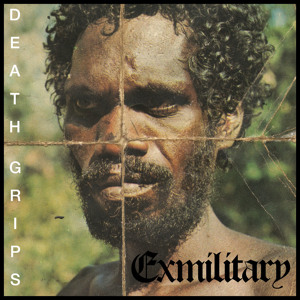 Death Grips - Exmilitary Mixtape
MP3:
Guillotine
SEALiON - Keep the Camera Rolling
MP3:
Steampunk Jetpack
St. Vincent - Strange Mercy
MP3:
Surgeon
(
via
)
Unknown Mortal Orchestra - s/t
MP3:
Ffunny Ffrends
Tom Waits - Bad As Me
MP3:
Bad As Me
(
via
)
Stephen Malkmus and the Jicks - Mirror Traffic
MP3:
Senator
(
via
)
=w=